Description
HKC Hybrid Control Panel with LCD keypad
All HKC control panels installed by DMAP Security come with inbuilt WiFi module that connects your security system to your existing wifi. Our engineers will set the system for you to receive push notifications on your smartphone App in case of an event.
Hard wired PIR Sensor (x2)
Blue activation LED can be enabled or disabled for discrete applications, Pet‑friendly – Optimised installation for pet (20 kg [45 lb]) and non‑pet applications.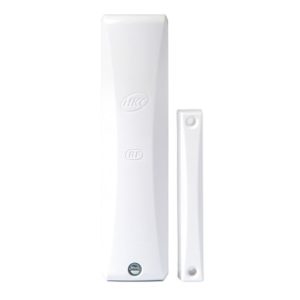 Hard wired Door Contact
If someone is attempting to force open the door the sensor causes the burglar alarm to activate.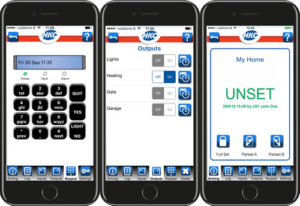 HKC Securecomm Mobile App – Optional £49
The HKC secureComm App enables you to use your smartphone as a remote keypad. The App allows you to arm and disarm your security system, view and bypass real time status of sensors, view history of event logs and receive push notifications. The lifetime cost of the app is approx £5.95 on Apple or Android, further service fee of £4 a month that includes SMS text messages in the case of alarm activation.
HKC External Live Bellbox
Strong strobe LED technology in the HKC bellbox provides visual indication when the alarm is activated. It comes with high performance 104db audible alarm and tamper protection.