Description
Hikvision Digital Video Recorder (DVR) or IP Network Recorder (NVR)
4-8-16 or 32 channel Hikvision DVR or NVR supplied to record the feed from the 5MP or higher resolution cameras, motion activated or continuous recording. 2TB or larger hard drive that would provide you with about 2-4 weeks of footage, please ask us if you need more storage for your recordings.
Hikvision 5MP weather-proof HD turret cameras (or IP cameras 5MP up to 8MP 4K resolution)
Providing 5MP HD video, day and night. High quality InfraRed night vision up to 60-200m, weatherproof housing.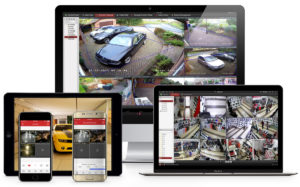 Mobile Remote Viewing
We can setup your PC, phones, tablets etc. to remotely view your CCTV system from anywhere in the world (as long as you have internet connection on your device). Remote playback is possible, can save any footage directly from your home.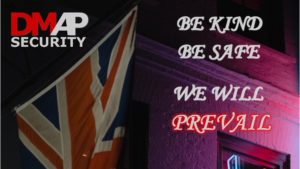 Safety for you and for us
Social distancing will be strictly enforced during installation and suitable PPE provided to our employees. Any remote viewing setup will be carried out remotely or instructed to our customers on the phone or via other telecommunications methods.

HIKVISON CERTIFIED SECURITY ASSOCIATE
DMAP Security is dedicated to providing the best security installations for our clients. We regularly attend training days and corporate update events to ensure both our product knowledge and installation practices are up to date.
DMAP Security engineers are accredited as Hikvision Certified Security Associates (HCSA). This means you can be assured that your new security system will always be installed to the highest possible standards.