Description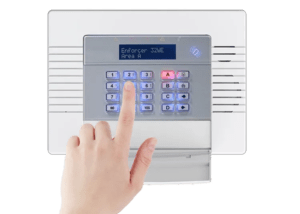 Pyronix Enforcer Control Panel with LCD keypad
All Pyronix Enforcer control panels installed by DMAP Security come with inbuilt DIGI-WiFi module that connects your security system to your existing wifi. Our engineers will set the system for you to receive push notifications on your smartphone App in case of an event.
Pyronix Enforcer Wireless PIR Sensor (x4)
The Instant Two-way Device Control technology enables instant wake up and instant sleep of the sensors, allowing continuous communication between the control panel and PIR while preserving the battery power.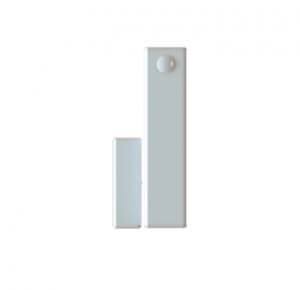 Pyronix Enforcer Wireless Door Contact
The wireless door or window contact is a transmitter and a receiver ideal for wireless door/window protection that has a built-in magnetic contact.
Pyronix Enforcer Remote Keyfobs (x2)
The 4 button remote key fob allows you to set and unset your burglar alarm full set or night settings.
HomeControl Mobile App
The Pyronix App enables you to use your smartphone as a remote keypad. The App allows you to arm and disarm your security system, view and bypass real time status of sensors, view history of event logs and receive push notifications. This is free for the first 12 months, Pyronix Cloud will charge you approx. £20 annually thereafter.
Pyronix Enforcer External Bellbox
Low power strobe LED technology in the Enforcer siren provides visual indication when the alarm is activated. It comes with low power piezo with high performance 104db audible alarm and tamper protection.